We are Manufacturer, Supplier, Exporter of Janatics Manual Valves, Mechanical Valves, Foot Operated Valves, Manual Valves 1/4, Mechanical Valves 1/4, Manual Valves M5, Mechanical Valves M5 from Pune, Maharashtra, India. Also, we are Authorised Dealer, Stockist of Janatics Pneumatic Products.
Janatics Foot operated Valves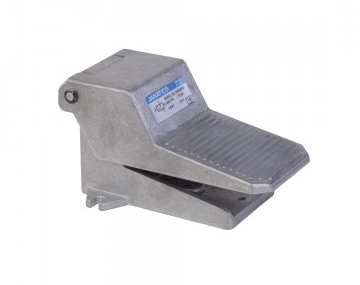 Description : Valve
Poppet type
High reliability
High response
Compact size
Long life
Foot pedal
Pressure die cast pedal
Convenient to operate without physical strain
Spring return type
Valve with lock is also available
Application
These valves are used as directional control valves to operate pneumatic cylinders (single or double acting).
Function
A 5/2 foot operated valve connected to a pneumatic cylinder (double acting type), when pressed once and released, makes the cylinder piston to move in the forward direction and continuously keeps in that direction. When it is again pressed the lock is released and the pedal returns back due to a spring, and thus the cylinder retracts back to its home position.
Similarly a 3/2 foot operated valve, can be used to operate a single acting cylinder.
Technical Specifications :



---
B) Janatics Manual Valves And Mechanical Valves 1/4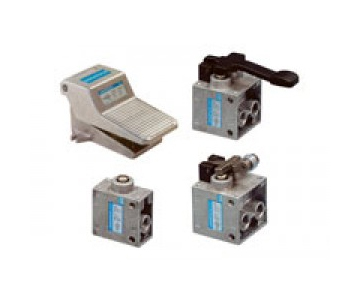 Description :
3/2 NO / NC & 5/2 versions
Basic, Roller lever, Finger lever and Hand lever type available
Poppet seating arrangement
No exhaust overlap
Technical Specifications :



---
C) Janatics Manual Valves And Mechanical Valves M5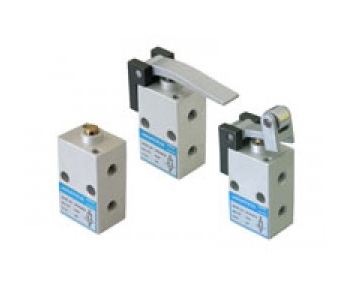 Description :
3/2 Normally Closed version
Basic, Roller lever and Finger lever versions available
Poppet seating arrangement
No exhaust overlap
Technical Specifications :